Code of Conduct: our foundation for success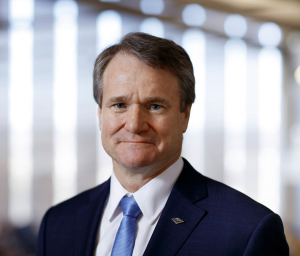 To my teammates:
Every day, we work hard to drive responsible growth - helping our customers and clients live their financial lives by delivering all our capabilities and connecting the world for them.  As we help people, businesses and institutions achieve their financial goals, it is important that we act with honesty, integrity and fairness.
Based on our company's values, the Code of Conduct is our guide to putting those values into action. We are each required annually to review, acknowledge and understand our Code of Conduct.
Thank you for upholding our ethical standards and commitment to our values in all you do every day for our customers, clients, teammates and communities.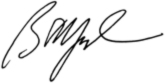 Brian T. Moynihan
Chief Executive Officer
Bank of America
Code of Conduct Disclosure
Bank of America periodically updates the Bank of America Code of Conduct (the "Code"), including the Code applicable to our principal executive officer, principal financial officer and principal accounting officer under SEC rules.
On January 11, 2018, several updates were made to the Code, including expanded information on fair dealing and responsibilities to customers, a new section on employee's responsibilities on avoiding the facilitation of tax evasion, and the addition of an ethical decision-making tree to aid employees with making sound decisions and identifying appropriate escalation paths. The Code provisions pertaining to discrimination and harassment were also expanded.